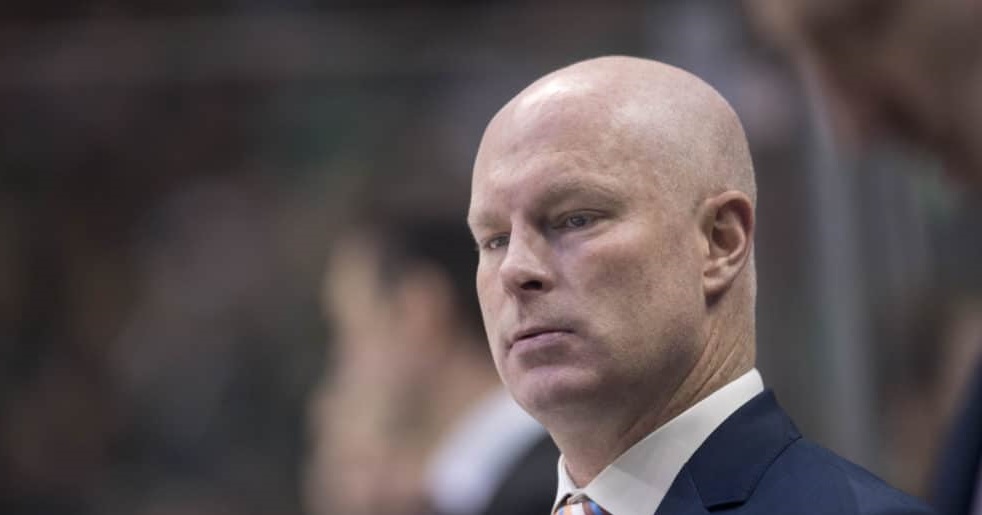 On December 3, 2019 the New Jersey Devils announced that they have relieved John Hynes of his duties as the Head Coach. Devils' Executive Vice President and General Manager Ray Shero also confirmed that Alain Nasreddine will become Interim Head Coach and he will be joined on the coaching staff by Peter Horachek, a pro scout for the team.
Hynes spent last five season in New Jersey and was 150-159-45 during his tenure with the Devils. In that time, he lead the team to the playoffs in 2017-18, where they lost to Tampa Bay Lightning in the first round after going 1-4. On January 3, 2019, Hynes signed a new multiyear contract with the Devils. Before his firing, he was the fifth longest-tenured coach in the NHL.
Despite the addition of PK Subban, Wayne Simmonds and Nikita Gusev, as well as drafting the 1st overall pick, Jack Hughes, the Devils had a disappointing start to the season. At the time of Hynes' firing, they were 9-14-4, and placed 15th in the Eastern Conference and 30th in the NHL standings. The announcement also followed a particularly rough week for the team, in which they lost to the New York Rangers 4-0 on Saturday and to the Buffalo Sabres 7-1 on Monday.
Ray Shero informed the media about the coaching change shortly before the Devils' next game against the Vegas Golden Knights. In his statement, he explained his decision to not let Hynes coach during this game.
"I don't know that [that] would have done anything," Shero said. "I just thought that after the last couple games, last night in particular, it wasn't fair to him, it wasn't fair to us. I knew what I was going to do. [I made my] recommendation to [Devils owners] Josh Harris and David Blitzer, and so I think that was the timing, and to deal with, you know, today and not tomorrow, and there's no way I wouldn't be fair to John. And so it was time to time to do something."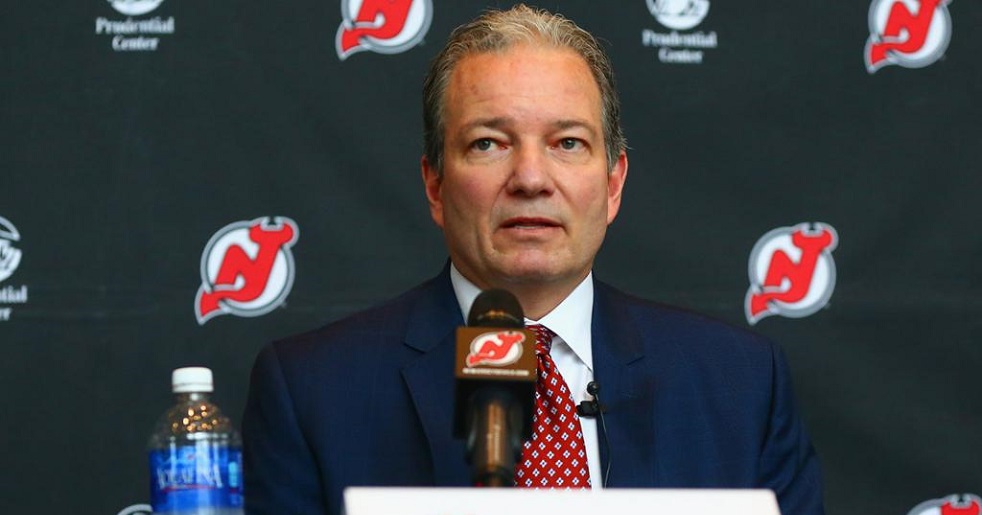 Shero also commented on the overall performance of the team and expressed his gratitude for Hynes' work over the past five seasons.
"John played an integral role in the development of this team in establishing a foundation for our future and we are grateful for his commitment, passion and unmatched work ethic," said Shero. "John is a respected leader, developer of talent and friend which makes this decision difficult. We are a team that values and takes pride in accountability to the results we produce. We are collectively disappointed in our performance on the ice and believe changes were needed, starting with our head coach. I have been consistent in my desire to build something here in New Jersey that earns the respect of teams throughout the league and pride in our fans. That is not where we were heading and for me to tolerate anything less was not acceptable."
"John [did] a really good job here over the past four-plus seasons in terms of establishing the way things [are] both on and off the ice, but everybody had higher expectations," Shero added. "But ... it's collectively as a group and our team. I don't think there's any one player that is performing, even at the level, let alone above, that we expect or maybe they expect. And that's a thing that's disappointing."
The Devils' new coach, Alain Nasreddine, joined the team's staff in 2015. Prior to that, he was an assistant coach with Wilkes-Barre Scranton in the American Hockey League for five seasons. He also has experience playing in the league, notching five points in 74 NHL games in five seasons as a defenseman with the Chicago Blackhawks, Montreal Canadiens, New York Islanders and Pittsburgh Penguins from 1998-2008.