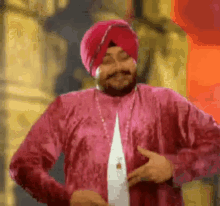 Details

Written by

Agnieszka Kusiak

Category: Sample Data-Articles
Hits: 213
https://graziadaily.co.uk/life/opinion/memes-just-entertainment/
Propaganda politics: A look at the harms of fake news culture
By Jessica Mroske April 5, 2019 in Culture

The term "fake news" has become both a meme and a relevant pop-culture phenomenon in the recent years due to its increasing popularity with the President of the United States Donald J. Trump.
President Trump first used the phrase when calling out CNN after they posted a series of negative articles covering the then-candidate in the presidential race. Since being elected, the only things to increase faster than the president's use of the phrase were the memes and jokes that followed.
As a result, the term fake news is used to describe nearly anything for the sake of humour, having the true and serious meaning of the phrase constantly overlooked. In truth, fake news culture is more harmful than the memes would have you believe.
It is important to note that the acceptance of the term into meme culture is a side effect of President Trump's political goal. It scares the average person into a toxic relationship with mainstream media networks as noted by Cory Wimberly in his research on propaganda.
The resulting collective consciousness becomes one where the average citizen has a distrust for the organizations that are supposed to guarantee unfettered access to accurate, truthful information and allow an intimate view into inner political circles. Even organizations once thought to hold credibility are not safe from the illogical and often overkill skepticism held by people in this new culture sphere.
Why is it a problem if the average person does not have faith in the news media? It comes down to the role of the media in the democratic machine. The press is a tool of the people to hold the government of the day accountable for their choices. The press is a lens for the public to see into the inner workings of the government and to understand it.
What happens when no one can trust the media? When the press loses validity, so does a limb of the democracy of that country. When people cannot trust the press, they often blindly trust other authority figures in their spheres of reference, namely, the government.
The issue with having the government regulating the information that people receive is that bias is inevitable. Motivated by self-interest and political preservation, the government can frame any action in a way that is deceitful and misleading to the public.
How does this affect the average person who may or may not be deeply involved in politics? It is actually quite simple. This specific case acts as a catalyst for misinformation. More specifically, it blurs the line between valid and non-valid sources. Blurring these lines leaves room for radical groups to claim legitimacy, stating mistrust in the government as their reason and proof for existing — for example, flatearthers.
Adding to this, the legitimacy and importance of issues of this nature are undermined. While memes provide quality content, they often make light and hide the relevance of the issue. In these cases, the President of the United States actively engages in creating propaganda for the people of his country.
This is the very definition of propaganda that serves to misinform rather than serve democracy. A publicly supported, unbiased free press that cannot be bullied by political leaders who aim to discredit the information is a fundamental protection for our system of democracy, and indeed, for global humanity.
—
Jessica Mroske
Graphic: Shawna Langer
Details

Written by

Polina

Category: Sample Data-Articles
Hits: 224

Sculptor Gego closes Brazil museum's year of women artists
São Paulo survey at Masp shows work by one of the leading figures of the 1950s kinetic and geometric abstraction movement
A major survey devoted to Gertrud Goldschmidt, better known as Gego, will conclude the Museum of Art of São Paulo Assis Chateaubriand's year-long series of exhibitions and symposia dedicated to women artists from the 16th century to today.
Gego was born in Hamburg and later studied architecture and engineering in Stuttgart before fleeing Nazi persecution in 1939 and settling in Caracas, Venezuela, where she lived for the rest of her life. Although she was a leading figure of the kinetic and geometric abstraction movement of the 1950s and exhibited internationally during her lifetime, she "remained a peripheric figure in the history of art for most her career", says the show's curator Pablo León de La Barra. "Research developed after her death, together with the revalorisation of the work of artists who acted outside hegemonic circuits of art validation, especially women, have shed a new light of her work."
The artist developed a signature parallax effect that makes her sculptures appear to be in motion. She made her most famous series of works, Reticulárea, meaning an "area of tiny nets", from 1969 to 1976. The sculptures were made using aluminium and steel components fixed together to create expansive wire grids that are suspended from the ceiling. Gego called her sculptures "drawings without paper".
The exhibition brings together works from the mid-1940s to the early 1990s, including sculpture, drawings, prints, textiles, site-specific installations and archival photographs. It fits into the museum's curatorial programme this year "not only because Gego explicitly demonstrated feminist ideas in her work, but precisely because, as a female artist, she was able to develop her own particular practice in a predominantly male-dominated context", León de La Barra says.
The museum has also mounted a parallel show of recent work and new commissions by the contemporary Portuguese sculptor Leonor Antunes, whose work has been influenced by Gego. In 2014, Antunes also created an indoor pavilion honouring Gego and the architect Lina Bo Bardi at the Bronx Museum in New York.
The Gego exhibition will travel to the Museo Jumex in Mexico City next year and then to the Museu d'Art Contemporani de Barcelona and Tate Modern in London. The main sponsors of the show are Le Fosse, Price Waterhouse Coopers and Iguatemi.
Details

Written by

Joomla

Category: Sample Data-Articles
Hits: 318
By putting all of your content into nested categories you can give users and search engines access to everything using a menu.
Subcategories
The Joomla! content management system lets you create webpages of various types using extensions. There are 5 basic types of extensions: components, modules, templates, languages, and plugins. Your website includes the extensions you need to create a basic website in English, but thousands of additional extensions of all types are available. The Joomla! Extensions Directory is the largest directory of Joomla extensions.
Components are larger extensions that produce the major content for your site. Each component has one or more "views" that control how content is displayed. In the Joomla administrator there are additional extensions such as Menus, Redirection, and the extension managers.
Modules are small blocks of content that can be displayed in positions on a web page. The menus on this site are displayed in modules. The core of Joomla! includes 24 separate modules ranging from login to search to random images. Each module has a name that starts mod_ but when it displays it has a title. In the descriptions in this section, the titles are the same as the names.
Content modules display article and other information from the content component.
User modules interact with the user system, allowing users to login, show who is logged-in, and showing the most recently registered users.
These modules display information from components other than content and user. These include weblinks, news feeds and the media manager.
Utility modules provide useful functionality such as search, syndication and statistics.
Navigation modules help your visitors move through your site and find what they need.
Menus provide your site with structure and help your visitors navigate your site. Although they are all based on the same menu module, the variety of ways menus are used in the sample data show how flexible this module is.
A menu can range from extremely simple (for example the top menu or the menu for the Australian Parks sample site) to extremely complex (for example the About Joomla! menu with its many levels). They can also be used for other types of presentation such as the site map linked from the "This Site" menu.
Breadcrumbs provide users with information about where they are in a site.
Templates give your site its look and feel. They determine layout, colours, typefaces, graphics and other aspects of design that make your site unique. Your installation of Joomla comes prepackaged with three front end templates and two backend templates. Help
Here is where I will blog all about the parks of Australia.
You can make a blog on your website by creating a category to write your blog posts in (this one is called Park Blog). Each blog post will be an article in that category. If you make a category blog menu link with 1 column it will look like this page, if you display the category description then this part is displayed.
To enhance your blog you may want to add extensions for comments, interacting with social network sites, tagging, and keeping in contact with your readers. You can also enable the syndication that is included in Joomla (in the Integration Options set Show Feed Link to Show and make sure to display the syndication module on the page).
These are my photos from parks I have visited (I didn't take them, they are all from Wikimedia Commons).
This shows you how to make a simple image gallery using articles in com_content.
In each article put a thumbnail image before a "readmore" and the full size image after it. Set the article to Show Intro Text: Hide.
We search the whole countryside for the best fruit growers.
You can let each supplier have a page that he or she can edit. To see this in action you will need to create a user who is in the suppliers group.
Create one page in the growers category for that user and make that supplier the author of the page. That user will be able to edit his or her page.
This illustrates the use of the Edit Own permission.