RDR2 made its debut on PS4 platforms on 28th October 2018. After a bit more than a year, PC players from all over the world can finally taste the life of an outlaw on their computers. And believe us, there are lots of things to do!
The PC version comes with a beautiful (and gigantic!) graphic update, turning it a visual masterpiece. I mean, who wouldn't rob banks and gallop through the American frontier in 4K? Some other visual enhancements also include dozens of improved textures, making the already beautifully looking game even more spectacular. For story maniacs, Rockstar prepared a few new missions, new items, weapons and of course…horses. 
RDR2 is, however, a choice-driven experience. Will you help this poor man find his way back to the town? Will you rob people mercilessly or help damsels in distress? Every decision you make matters and might influence later events in the game. So watch out! 
If you have a soul of a collector, RDR2 offers you dozens of achievements and special items waiting to be discovered. From fish to herbs, buried treasures, bones of dinosaurs and...yes. Dinosaurs.
However, before you decide to delve into the Rockstar's vision of the Wild West, check if your computer will handle the specs….you want dynamite to explode, not your graphic card!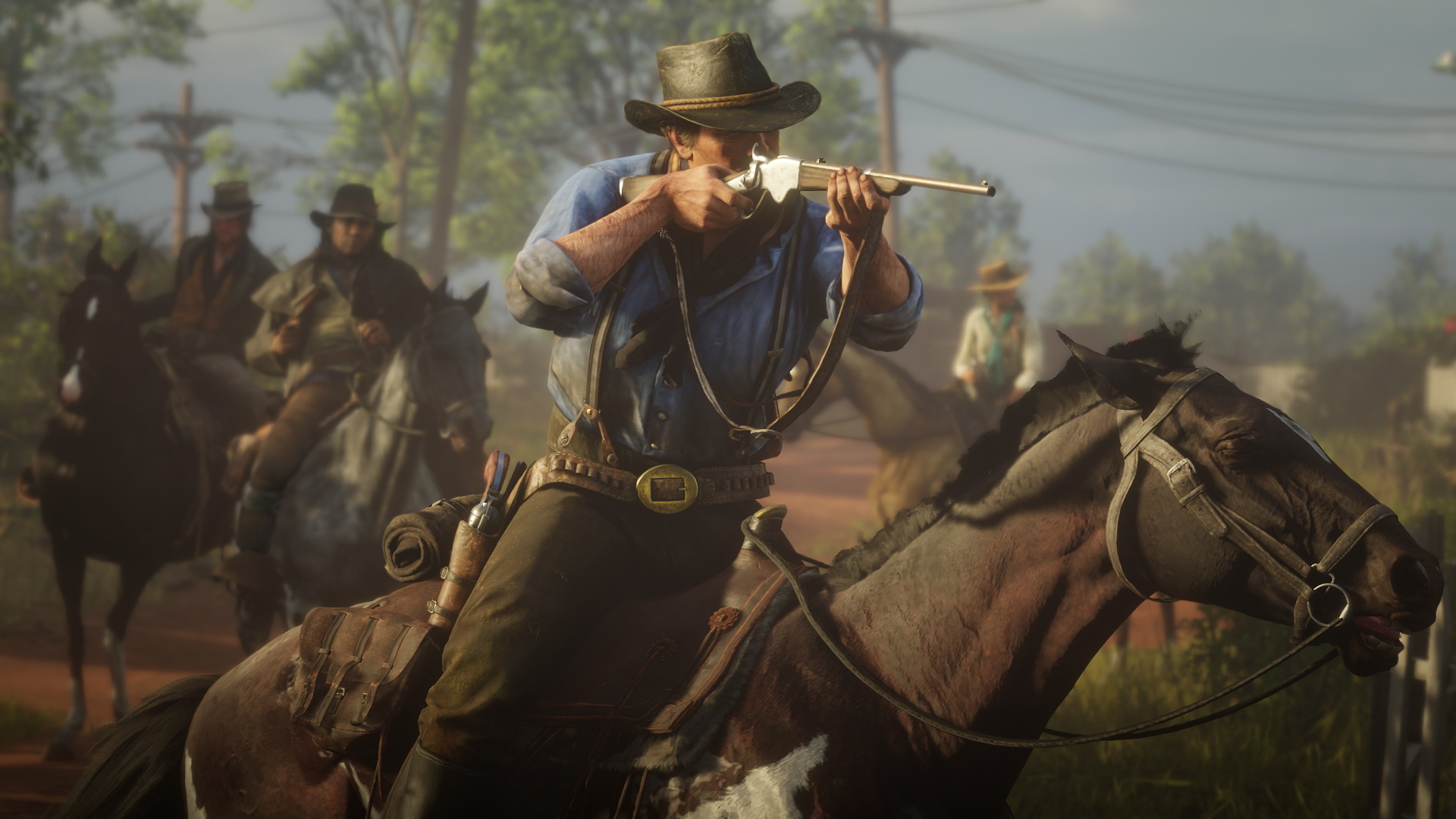 Release date: 5th November
specs

OS: Windows 7 - Service Pack 1 (6.1.7601)
Processor: Intel Core i5-2500K / AMD FX-6300
Memory: 8GB
Graphics Card: Nvidia GeForce GTX 770 2GB / AMD Radeon R9 280 3GB
HDD Space: 150GB
Sound Card: DirectX compatible