Gunfire Games studio proved that despite the not so successful release of Darksiders III, they can learn from their mistakes and make another fantastic game!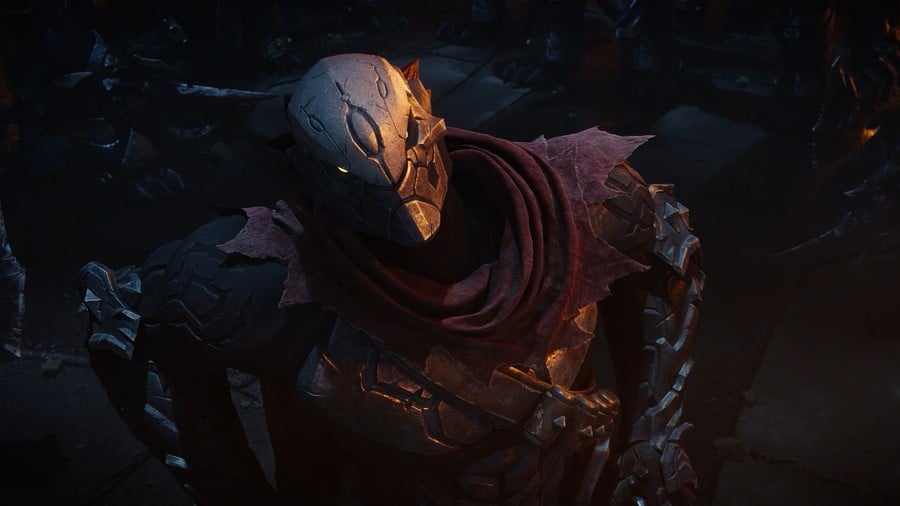 DARKSIDERS: GENESIS is an action/adventure game that tears its way through hordes of demons, angels, and everything in-between on its way to Hell and back with guns blazing and swords swinging. Genesis gives players their first look at the world of DARKSIDERS before the events of the original game. Furthermore, it introduces the fourth and last horseman STRIFE, as well as Co-op gameplay for the first time in the history of the franchise.
Steam description
Darksiders Genesis takes us back in time, before the events of the original DS. Seasoned players will learn something new about their favourite heroes, whilst those who have never played any of the previous games will get a perfect chance to get accustomed to the adventures of the Four Horsemen.Genesis is a top-down, hack and slash adventure, perfect for cold winter evenings. Perhaps the most interesting feature introduced in this game is the co-op mode which allows players to switch between the heroes any time they want- what is more, co-op mode works both online and split-screen. Additionally, neat textures, gripping story and fantastically written characters surely add to the experience. Genesis, similarly to the previous games released by the Gunfire Studios, once again proves to be a very original and unusual interpretation of the biblical horsemen. So, if you are a fan of Diablo, you definitely should add Genesis to your game library!
Console players, unfortunately, have to wait a bit longer for the release. At least, Valentine's Day next year is going to be...hellishly good!

Release date: 5th December (PC)
14th February (PS4, Nintendo Switch, XBOX One)
specs

Memory:4 GB
Graphics Card: NVIDIA GeForce GTX 960
CPU :Intel Core i5-4690K
 File Size:15 GB
OS:Windows 7, 8, Windows 10 (64 bit)